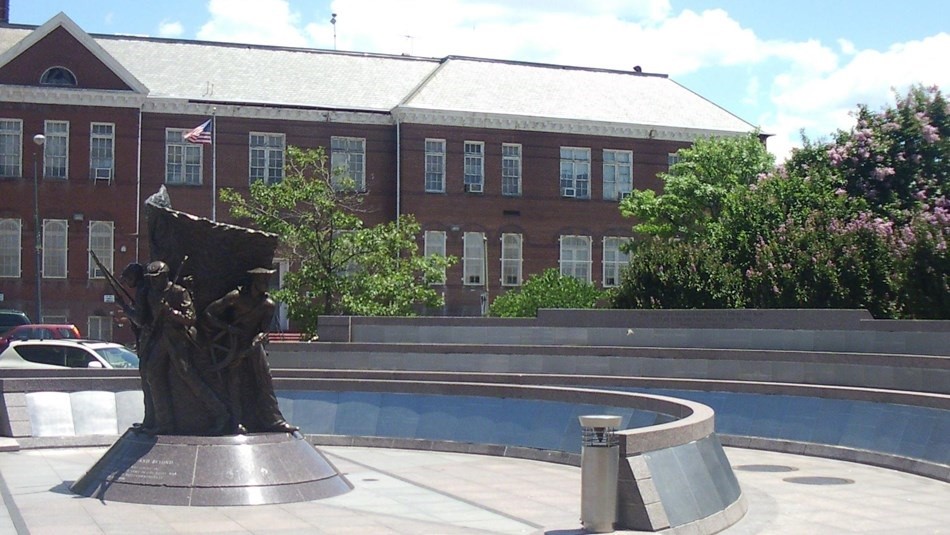 11 Nov

AFRICAN AMERICAN CIVIL WAR MEMORIAL

AFRICAN AMERICAN CIVIL WAR MEMORIAL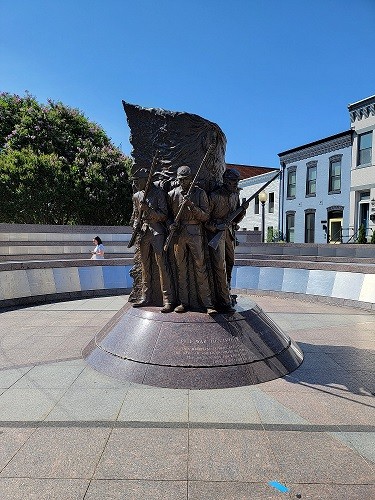 The African American Civil War Memorial honors the African American and other men of color, and their white officer corps who fought for the United States in the Civil War. The monument was dedicated in July 1998. The focal point is a superb nine-foot bronze sculpture, The Spirt of Freedom, by Ed Hamilton of Louisville, Kentucky. The work depicts three African American soldiers and one sailor. Behind the statue are four low, granite semicircular walls bearing stainless steel plaques etched with the names of about a quarter-million men who served in the United States Colored Troops. There are 209,145 African American troops and 2,195 Hispanic surnamed soldiers listed in the 175 regiments of the US Colored Infantry. Virtually all the approximately 7,000 regimental officers were white and are also listed with their regiments. Plaque D-125 holds the men of the 122nd Regiment, United States Colored Infantry. John O'Dwyer Creaghe's name is included there. He was the Assistant Surgeon for the unit from 1865 – 1866. His rank was the equivalent of a First Lieutenant.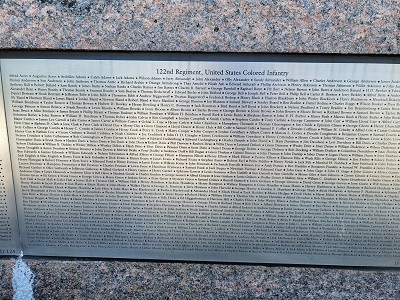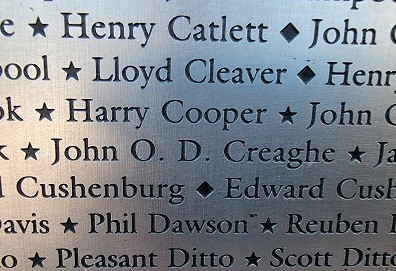 The Memorial is located at 1925 Vermont Avenue NW in the Shaw neighborhood of Washington DC, across the street for the African American Civil War Museum. The neighborhood is named for Robert Gold Shaw. Commander of the 54th Massachusetts Volunteer Infantry, one of the first African American units. Their story is told in the 1989 motion picture, Glory.
The neighborhood is quite busy, and parking can be a challenge. The easiest way to visit is the DC Mero via the Yellow or Green Lines. The memorial is just at the top of the U Street Station escalator.
Stephen B. Creaghe, October 23, 2021.
Photos courtesy of Christopher Creaghe
References:
African American Civil War Memorial and Museum, Wikipedia and conversation.