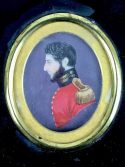 09 Aug

CFHS NEWS lETTER, AUGUST 8, 2022

CFHS Newsletter, August 8, 2022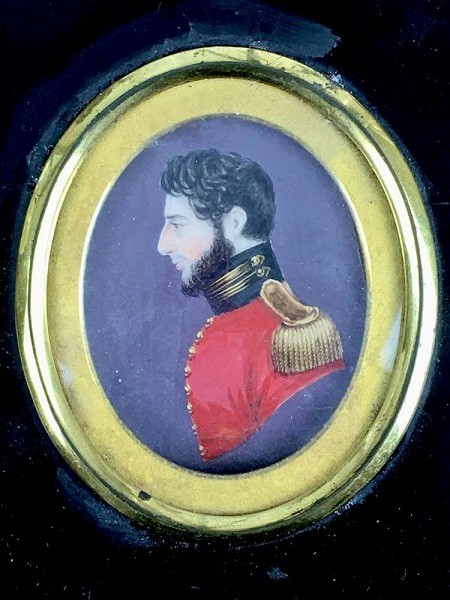 Since the last newsletter there have been several articles added to our website and we have a new acquisition.
New Acquisition – see Artifacts
As mentioned in the last newsletter, portrait miniatures of Richard Creaghe DL and Richard F.H. Creaghe were up for auction in early 2021. Then in December of the same year, Elizabeth Shand and Margaret Stine noticed that the pieces were up for auction again. The Society was able to obtain the image of Richard Creaghe DL but was unsuccessful in bidding on the Richard F.H. Creaghe piece. Again, attempts to contact the buyer was unsuccessful. Maybe next time.
John W.W. Creaghe Cigarette Case – see Artifacts
Elizabeth Shand contributed a picture of an inscribed silver cigarette case that was presented to John W.W. Creaghe around 1918. The story behind how she came to have it is interesting.
Richard FH Creaghe and Anna Maria Archer Butler – see Ancestors
The major article this time around is about Richard F.H. Creaghe and his wife, Anna Maria Archer-Butler. Their story is quite interesting in that it gives insight into what kind of lives this generation experienced. It also explains our connection with the prominent Butler Family and the Earldom of Ormonde. And a possible, but improbable, connection with a prominent figure in world history. What is unique about the sources for this article is the availability of photos. This makes the people seem ever more real.
Anne Creaghe and William Burke and Stephen Creaghe and Sarah Selina Persse- see Ancestors
This article was written by Alex Trouton of Great Britain, a relative of William Burke. It is the story of their lives and how they tied in with the Guinness family. There is also information about Anne and John O'Dwyer's parents, Stephen and Salina Persse.
National Law Enforcement Officers Memorial – see Historic Sites
Turns out another member of the family is memorialized in Washington D.C. Gerald Francis Creaghe's name is carved in stone at the memorial for fallen officers. Missing is James Richmond who was kill with Gerald. Efforts will be undertaken to see if that can be corrected.
Family Chart – Coming Soon
A major addition the CFHS website will be the Family Chart. This feature has been sorely needed. The chart format is better for our site than a traditional tree. It is easier to use and contains more information.
This is the work of Michael Gordon Moore, in part based on his mother's (Helen Gordon Moore) work on the genealogy book and his own research. The toggle for the chart will appear in the Main Menu on the left of the screen. If you find anything that needs correction or have additions, please let us know at editorcfhs@gmail.com .
Stephen B. Creaghe, August 8, 2022