28 May

Creaghe Brand – Colorado

The "U F connected" brand was registered by St. George Creaghe (1852-1924) on May 28, 1907. It was presumably obtained from Martin C. Stephens of La Junta, Colorado. It was then registered to Lawrence P. Creaghe (1891-1961) in 1944; followed by Lawrence B. Creaghe (1920-2011). On December 31, 1993, it was transferred to me, Stephen B. Creaghe, (b.1947) where it now resides. The Colorado Brand Number is 946740.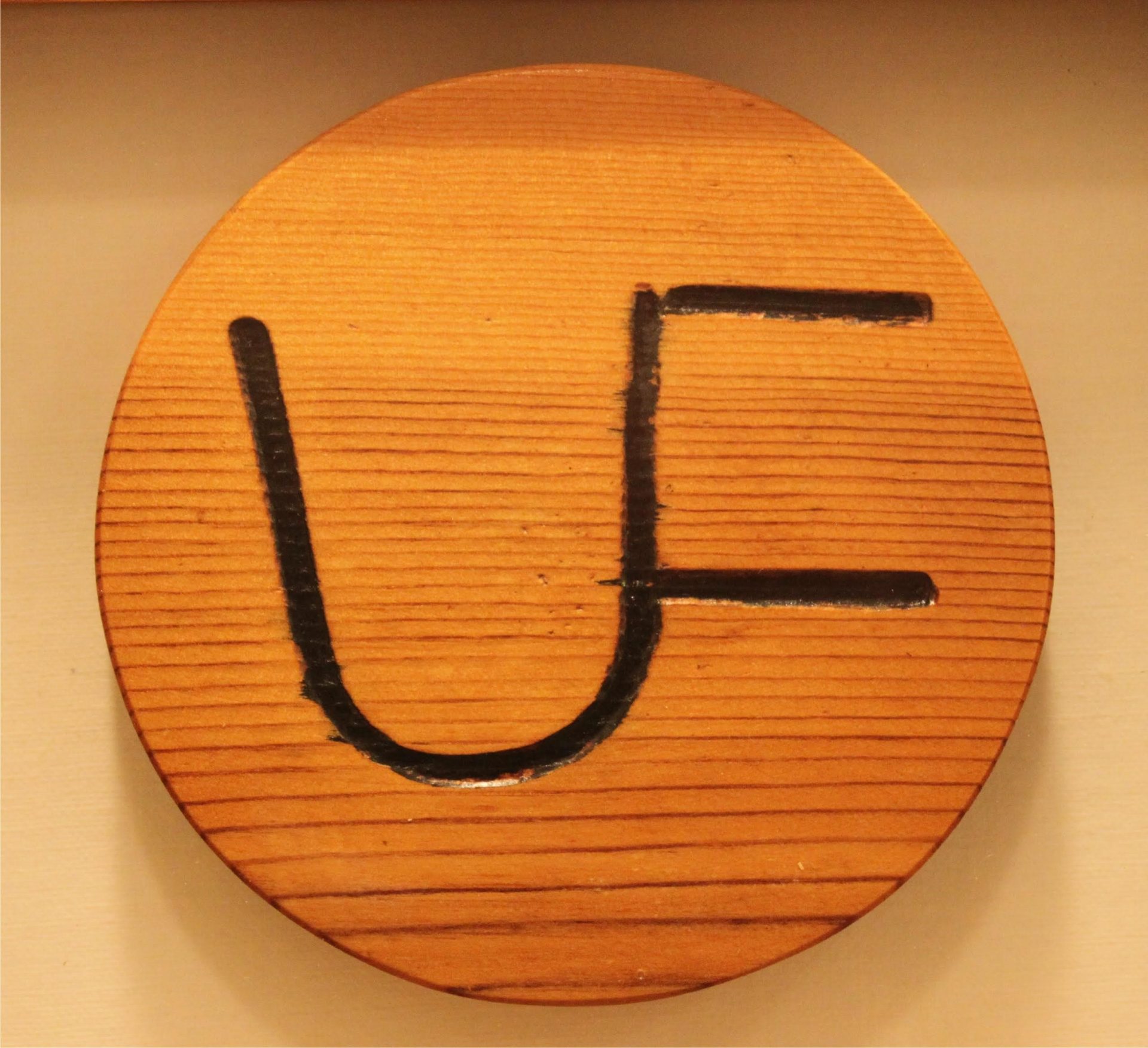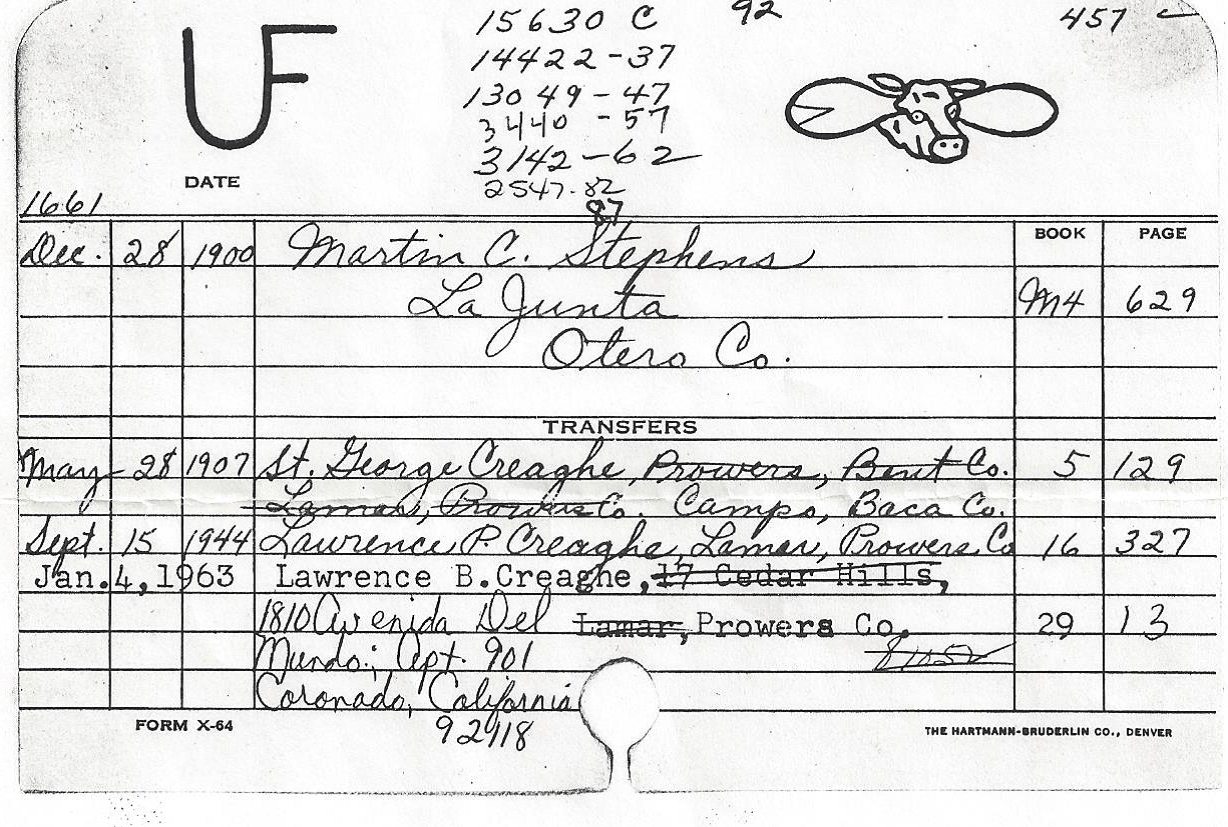 I recall a cowman discussing the brand with my father or grandfather at Creaghe Packing Company in the 1950's. He said that simple bands such as ours tended to be old, because ease of fabrication was important to the working cowboys at that time. As an aside, he also said that these simpler brands were easy for would- be rustlers to apply. All that would be needed would be a straight and a curved running iron. As far as I know no Creaghes where rustling cattle – at least in Colorado or Oklahoma at that time. Note that the address for St. George is Campo, Baca County, Colorado. Campo was the mailing address for the Creaghe Ranch, the headquarters of which was just across the state line in Oklahoma Territory. Therefore, it seems quite likely that this brand was used on the Creaghe Ranch.
Lawrence B. allowed a friend, Paul Pierson, from Lamar, to use brand from the late 1970's to no later than the early 1990's.