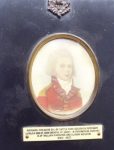 06 Jun

Richard Creaghe DL, Portrait Miniature

Portrait Miniature

Richard Creaghe DL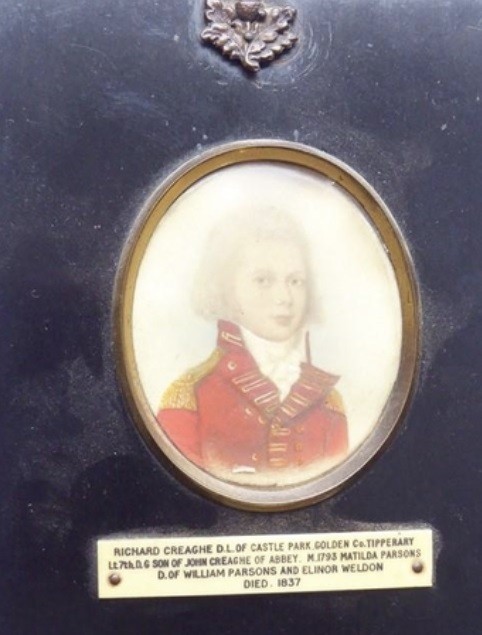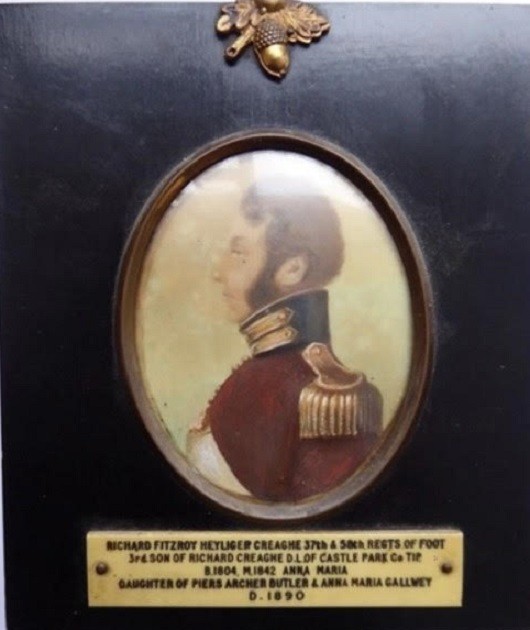 The top piece was obtained at an online auction in December 2021. It and an identical piece depicting Richard FH Creaghe (bottom) were offered as part of the Cronin Family Sale of items from their home, Seafield, in Dublin – quite a home, to say the least. I know of no connection between the Creaghe and Cronin families, nor why they would have these two portrait miniatures. The Richard FH Creaghe piece was sold to another bidder. An effort to reach out to the other bidder to establish their interest in our family was unsuccessful. Perhaps the piece will show up again.
Portrait miniatures were quite popular among those who could afford them from the 16th century until the development of photography in the mid-19th century. They were made to mark significant events in a person's life or given as gifts – much as photographs today. The technique and materials used were remarkable, and the results were quite good.
This picture was probably made when Richard received his commission as a Cornet in the British Army at age no older than twenty-two in 1788. He certainly does not look any older than twenty-two. The only images we have of Richard DL are versions of this one.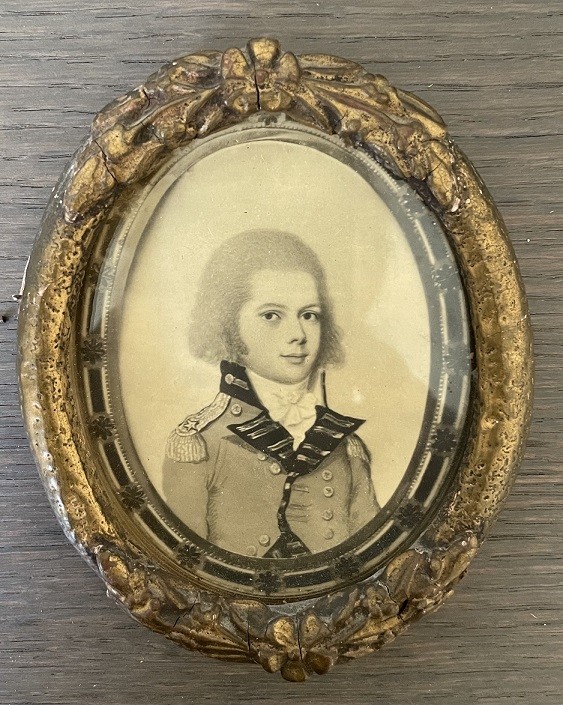 Margaret (Creaghe) Stine of New Zealand provided this black-and-white version, which shows more of the torso and may therefore be the original, and the miniature may be a copy of that piece.  This portrait of Richard FH Creaghe also shows a young man in a military uniform. The artist is not known.  The items are described as "Irish School" by the auction house.
It seems that both these portrait miniatures were framed at the same time, somewhere after 1890 when Richard died. The Sheppard's Irish Auction House certified them to be antique -greater than 100 years old. Ours measures 6 inches by 4-3/4 inches, and the oval is 2-7/8 inches by 2-1/4 inches. The label is of a flexible material which is also hard – Bakelite and plastic were not invented until 1907.
Stephen Creaghe, June 5,2022.